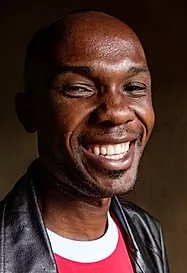 Kenneth Buwule
Kenneth holds a Master's in Peace and Conflict Studies, and a Bachelor of Arts in Education (Hons). He has wide teaching experience, and worked with MK Publishers Ltd as a manuscript editor and author of History as a teaching subject.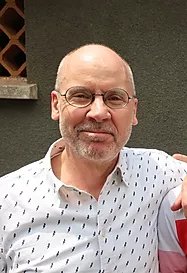 John Caird
John is a renowned English director and writer of theatre, musicals and opera. His charitable works have centred largely around arts and education, and he has a long held philanthropic interest in sub-Saharan Africa, particularly Uganda and Kenya.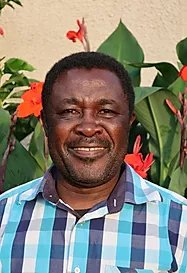 Samuel Mutebi
Samuel is a management consultant and former banker. He is a microfinance specialist, providing oversight at governance level. and has worked with the United Nations Populations Fund as an operations manager to improve access across Uganda to reproductive health services.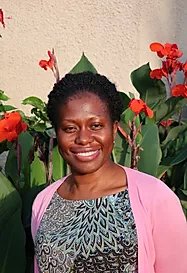 Dr. Aminah Zawedde
Aminah has experience as an IT consultant on both local and international projects, and is currently lecturing at Makerere University. She is a member of the International System Dynamics Society, a founding member of the System Dynamics Africa Chapter and is currently the Organizing Secretary of this Chapter.
Anna Popplewell
Anna is an English film and television actress with a philanthropic interest in education. She has previously volunteered with organisations such as Chickenshed Theatre, Access All Areas and Good Chance Theatre in exploring how to make arts education and performance more accessible to diverse communities.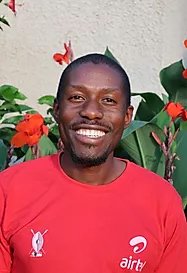 Ibrahim Lubwama
Ibrahim is a Civil Engineer with interests in highways and structures. He currently practises structural design works privately, monitors the performance of the road sub-sector of Uganda for the Budget Monitoring and Accountability Unit, and lectures in the Colleges of Engineering Design, Art and Technology at Makerere University.
Helen Pike
Helen is the Master of Magdalen College School, Oxford, which was founded in 1480. She was previously headmistress at South Hampstead High School, where she oversaw a £30m two-year building project. Prior to her headships, she lectured at Michigan and University of Warwick before teaching at several leading schools in the UK.
Jessica Nakabonge
Jessica is a social worker. For the last 14 years she has been working for the Spear Group, and is currently the procurement manager for Spear motors. Her education background is in Gender Studies, and she is passionate about equal educational opportunities for all children.
Sarah Nakabuye
Sarah is a counsellor, with a specialisation in public health. She has volunteered with organisations like TASO, Makerere University, and John Hopkins University. She is passionate about access to quality education for all Ugandan children.
Jacquelyn Nabuule
Jacquelyn holds a Masters degree in business administration from Sikim Manipal University, where she specialised in Operations Management. She also holds a Bacherlor's degree in Entrepreneurship and Small Business Management from Makerere.. She works with Airtel Uganda as head of Service Experience, and worked with Pride Microfinance Uganda Ltd.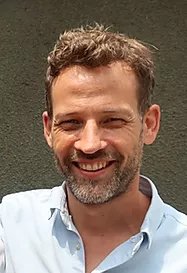 Felix Holland
Felix is the director of Localworks Architects in Kampala, which he founded in 2013. Localworks specialises in ecological architecture in East Africa, and their work has included educational, tourism, health, commercial and residential projects in challenging environments. 
LIAM FISHER-JONES
Liam has 30 years of experience in fundraising, including running the Royal Shakespeare Company's £112m capital campaign, and helping to establish research centres at the London School of Economics. He is a former trustee of Punchdrunk and an advisor to AMREF Health Africa. He is currently establishing a new College of Physicians for East, Central and Southern Africa.
TEDDY NABUKEERA
Teddy is finishing her Bachelors degree in Public Administration, with a special interest in business. She is thrilled to be involved with Mustardseed's efforts to create a positive impact in the community.
Emma Norris
Emma is an Early Childhood and Educational specialist. She currently works as a deputy head of school and early years manager at one of Uganda's leading international schools. Originally from the UK, Emma has been working in Uganda since 2007. Alongside her role in the international school, she has been working alongside charities, schools and organisations as a consultant to improve education and schooling across Uganda and East Africa.